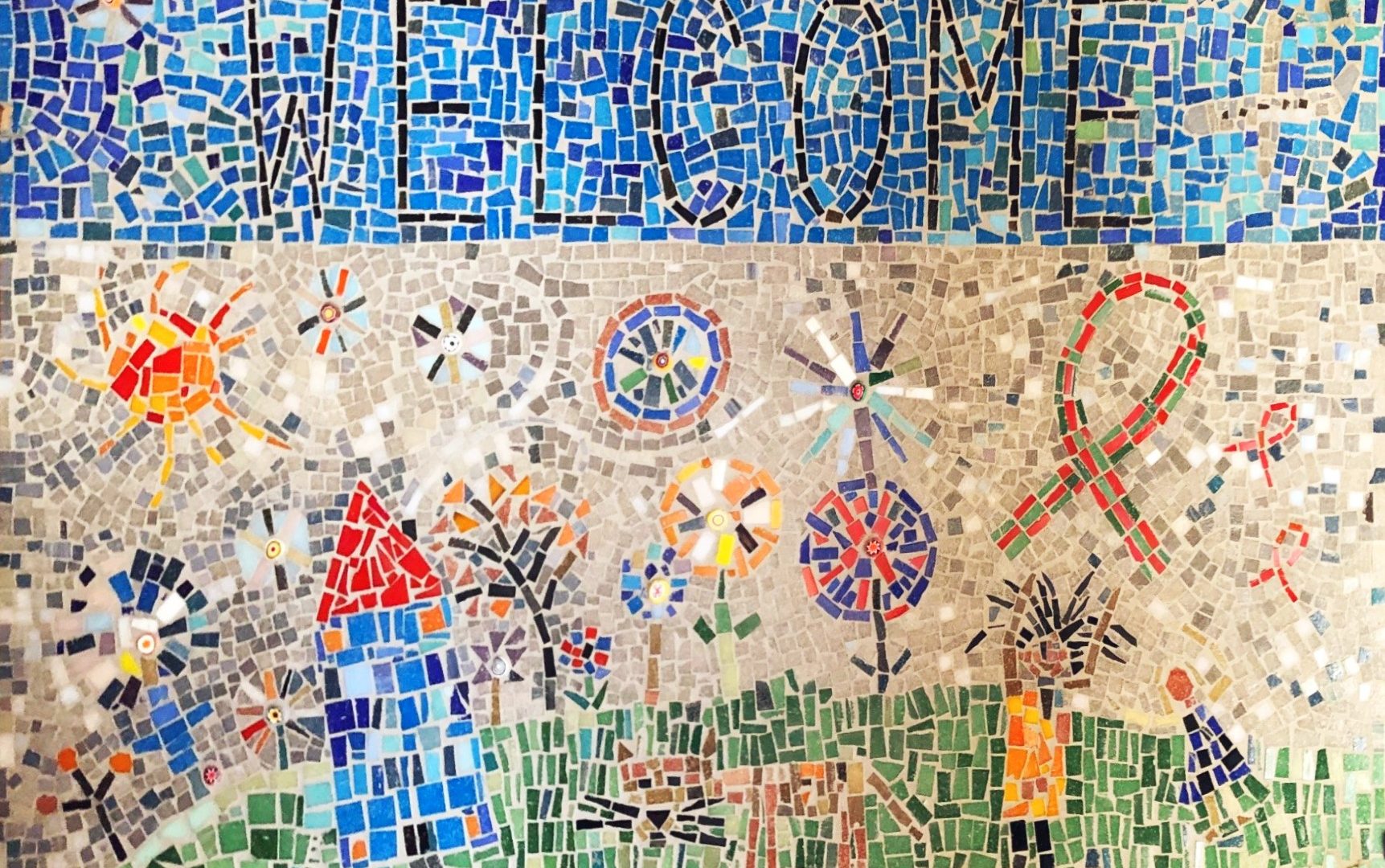 Blood, Sweat and Tears: Scotland's HIV Story
Waverley Care has partnered with the National Library of Scotland to tell Scotland's HIV and AIDS story through an exhibition opening this week.
Called 'Blood, Sweat and Tears: Scotland's HIV Story', the exhibition looks at community activism and the creativity which characterised the on-the-ground response to the epidemic. It includes a timeline of how society dealt with the epidemic, both locally and internationally. It also focuses on Milestone House, the UK's first purpose-built AIDS hospice. 
We established Milestone House, now known as Milestone, in Edinburgh in 1991. It was Scotland's first AIDS hospice and was among one of the first in the world. A team of researchers commissioned by Waverley Care developed the exhibition with Library curators.  
Co-curating with the Waverley Care researchers deepened the resonance of the stories that this exhibition tells. Under a climate of fear, homophobia and demonisation, Waverley Care offered pioneering support and care for anyone affected by the virus.
Dora Petherbridge, Exhibition Curator
The exhibition includes items from the Library's collections, as well as items from Waverley Care and the Lothian Health Services Archive at the University of Edinburgh. Artworks made at Milestone House are also displayed – stained glass, a cross-stich, photographs, mosaics, and a child's drawing.
Other exhibits include the 'Red Hot + Blue' songbook from the benefit Annie Lennox performed at for AIDS charities, and the Lothian Health Board's 'Taking Care' campaign material which was sent to every household in the region. The Milestone House visitor book which contains the (then) Princess of Wales's signature from her visit in October 1991 will also be on display. 
This exhibition has been a chance to work with people who have lived experience of HIV and allow them to find a way to tell their own story. The exhibition honours those who campaigned, nursed, raised awareness and funds, those who died and those who survive.
Francis Osis, Waverley Care's Community Heritage Officer
Over the last year, we undertook an oral history project, talking to people involved with HIV in Scotland about their experiences. Their stories informed this exhibition.
A selection of clips from the interviews will be available to hear publicly for the first time in the exhibition's listening post, which is hearing-loop compatible. The listening post sits with a Memory Tree, where visitors are invited to share memories, thoughts, and reactions to the exhibition.  
'Blood, Sweat and Tears: Scotland's HIV Story' opens on Friday 12 May and runs until 2 December, the day after World AIDS Day. It is free to attend. Find out more on the National Library of Scotland's website.