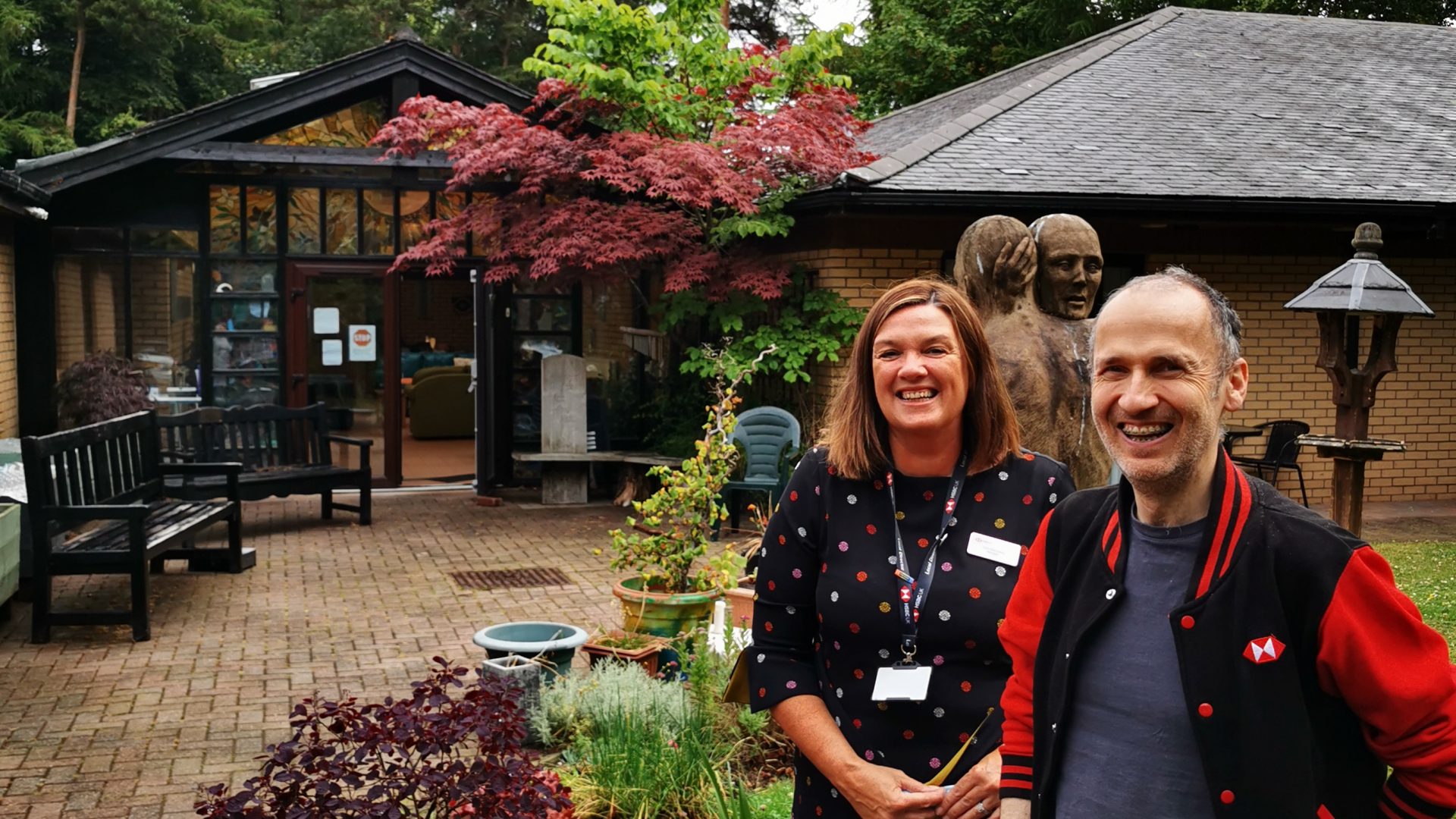 HSBC Donation Transforms Milestone
In December 2021, the HSBC Community Fund generously donated £50,000 to Waverley Care for essential upgrades to Milestone, our residential support centre.
Last summer, with the help of HSBC staff, Waverley Care nominated Milestone for a £50,000 grant from the HSBC 150 Community Fund. Specifically, the grant was to upgrade the building's thirty-year-old heating system, which had been failing for several years.
Annually, Milestone houses 150 short-term service users. Many are vulnerable and face poor health, poverty, homelessness, and addiction. It is imperative that they are provided with a warm environment to recuperate in. However, with the boiler system failing at least twice a week, service users were often left with no heating or hot water for hours.
The upgrades were to cost Waverley Care upwards of £120,000. At a time when fundraising income had been severely reduced due to the Covid-19 pandemic, this grant was a lifeline. We were able to install a state-of-the-art boiler and new water supply system, in addition to a robust back-up system. Heating and hot water are now reliably available to service-users, as is drinkable water in their bedrooms. These upgrades allow Milestone to operate more economically, and with lower emissions.
As someone with lived experience, it's nice knowing that there is support for me whenever I need it, from counselling, befriending, peer-support or respite care.
Kevin Swan, HSBC Branch Manager and Former Milestone Resident
Last week HSBC staff members Julie Dempsey (Edinburgh Director) and Kevin Swan (Branch Banker) visited Milestone – the UK's first purpose-built AIDS hospice – to see the impact of their donation first-hand.
After the visit, Julie commented that it was "great to understand where our funding had been used." I could see that although the fund allowed you to improve the physical quality of the building, the benefits were far wider reaching. The residents felt the positive effect of these upgrades directly.
It was fantastic to speak with one of the residents who was moving on to the next stage of his journey. I could really sense his appreciation for the support and guidance he's been given at Milestone."
Waverley Care cannot thank HSBC enough for this grant. It has transformed the experience of Milestone service-users, and has allowed them to focus solely on improving their health with the support of our staff.