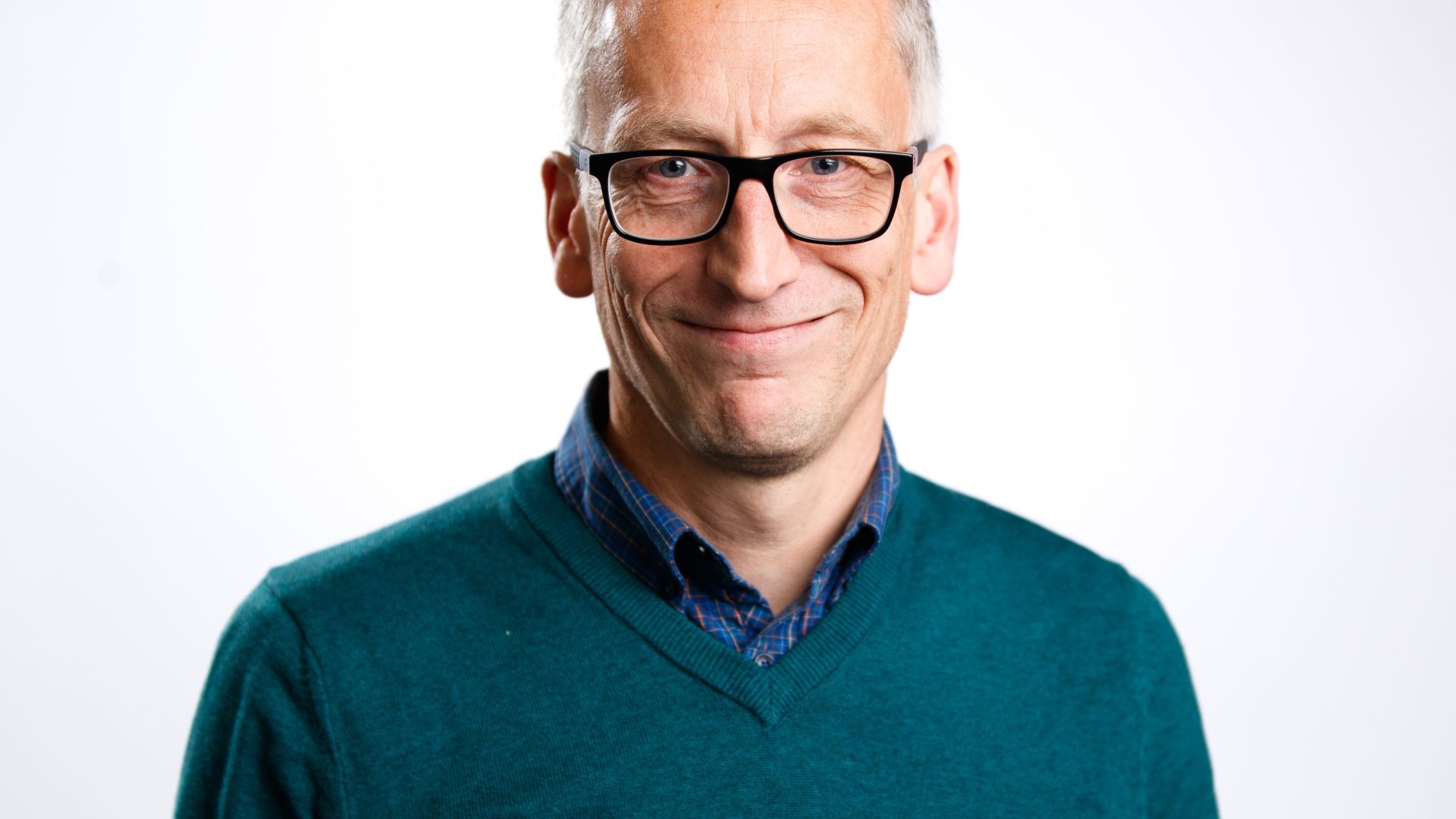 It's time to tell a new story of HIV
Ahead of World AIDS Day, Waverley Care Chief Executive Grant Sugden wrote the following opinion piece on the need for a new narrative on HIV. The article appeared in the Scottish Sun on Monday 29 November 2021.
When you hear the term HIV, what springs to mind?
Maybe you caught It's a Sin on TV, or think back to the Edinburgh of Trainspotting – the so-called 'Aids capital of Europe'.
You might think of Freddie Mercury, of Princess Diana, or the 'tombstone' advert with John Hurt's grim warning about dying of ignorance.
These are the cultural references we hear every day, and they're all part of the story of HIV. But 40 years on from the first cases, they're also stories stuck in the past.
We think it's time for a new story – one where Scotland's among the first countries in the world to end all new HIV infections.  
This isn't a fairy tale – it's Scottish Government policy, with a target for 2030. And the best bit is, we're not even waiting on a medical breakthrough to make it happen.
We already have amazing treatments that help people live long, healthy lives, and actually stop the spread of HIV through sex.
We already have PrEP – a breakthrough pill that protects people at risk of HIV from infection.
We already have the trusty condom – which comes with the added bonus of preventing a whole range of other STIs at the same time.
So, you might ask, if all that science is on our side, what's stopping us? In a word, stigma.  
For all the progress, HIV remains one of the most stigmatised conditions in the world. When people share their HIV status, they often feel judged or discriminated against.
It stops them from talking to their friends and family about their health. It makes them anxious about talking to doctors or employers. It leaves them isolated in their communities, unable to ask for help with HIV (or anything else).
The consequences go wider too. Stigma heightens fear of HIV, so people bury their heads in the sand rather than getting tested. It means they can't access treatments, and may be passing on HIV without knowing it.
So, if stigma's the barrier, how do we break it down? Ironically, given John Hurt's warning, it's all about overcoming ignorance.
In a recent survey, six in 10 people told the National Aids Trust that HIV could be passed on by blood transfusion, despite the fact that all blood donations in the UK are screened for HIV to prevent just such an occurrence.
Four in 10 of people told the same survey that a pregnant person living with HIV was likely to pass the infection on to their baby. Again, not true. Routine testing of mums-to-be, alongside treatment, well-planned birth and bottle feeding mean that HIV is no longer a barrier to starting a family.
Lots of people continue to believe that HIV can be passed on through saliva – whether it's biting, spitting or sneezing on someone. Are these things disgusting? Absolutely. But a risk of HIV? Not a chance. And neither's kissing for that matter.
Overcoming these myths isn't easy. They come from a time when HIV was a fear that gripped the nation in much the same way as Covid-19 is now. But as progress was made, and fears eased, people moved on. The old stories stuck and weren't replaced with new ones.
Now, as we approach World Aids Day, we can all be part of the solution. We can take the time to learn the truth about HIV, to understand that it is a manageable long-term condition, and to tell a more hopeful story about making new HIV infections a thing of the past.
In a nutshell, the science is clear – it's time for society to catch up.