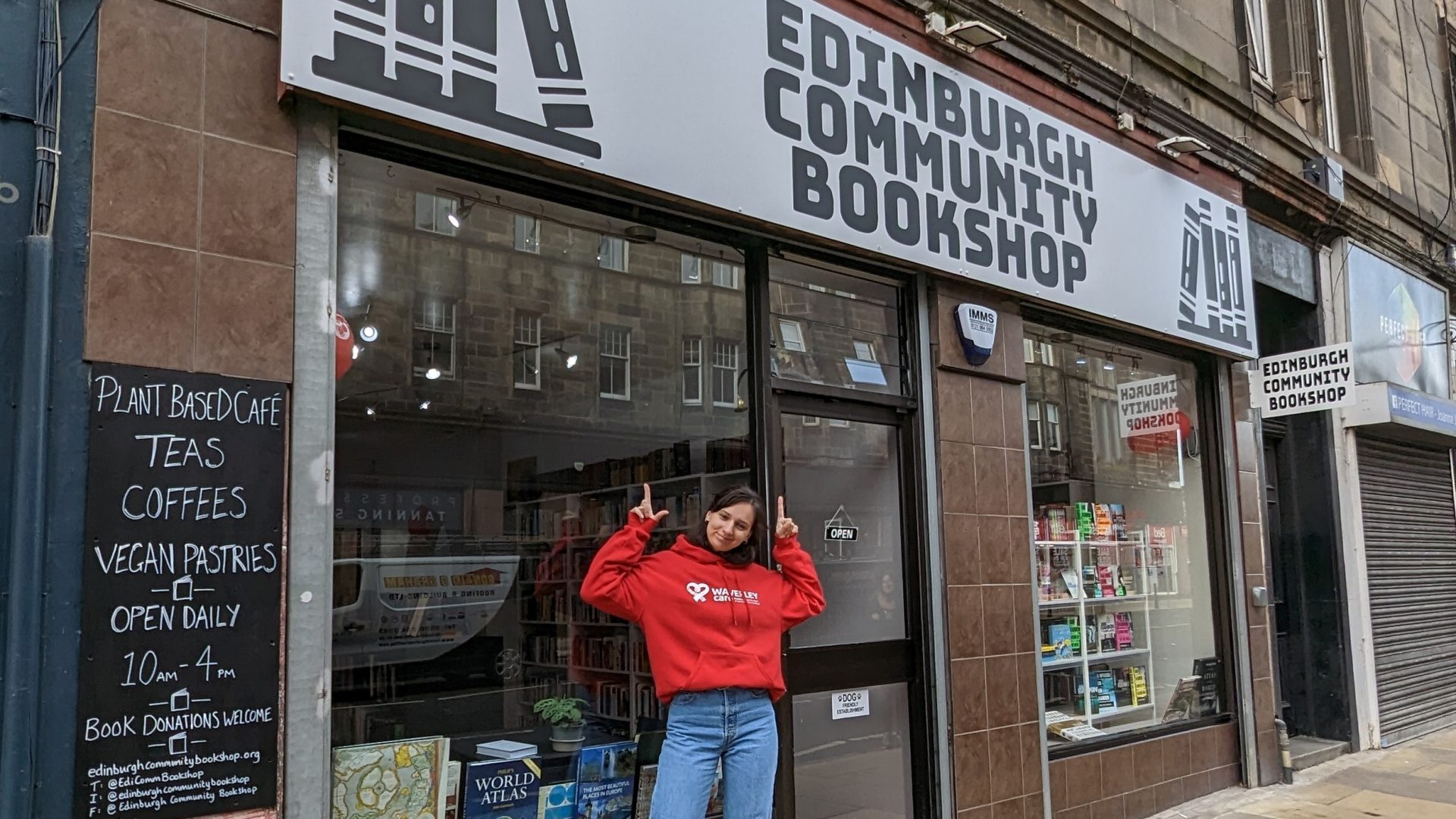 Partnership with Edinburgh Community Bookshop
Throughout December 2022, Edinburgh Community Bookshop will donate their profits to Waverley Care.
Every month, the recently opened Edinburgh Community Bookshop is supporting a different local charity. We're thrilled to announce that Waverley Care has been chosen for the month of December.
From 1st December 2022 – coinciding with World AIDS Day – the bookshop will donate the profits from all sales to Waverley Care, allowing us to provide life-changing support to people across Scotland living with HIV. To help us raise as much as possible, we need you to donate your pre-loved books to be sold in the shop.
To highlight our work, we're particularly keen to curate a special collection of books about HIV, hepatitis C, or LGBTQ+ activism, and books written by queer authors. If you have any recommendations, we'd love to hear them!
Donations can be dropped-off at the bookshop 7 days a week, between 10am and 4pm. We can arrange pick-ups for donations of a significant size – simply get in touch with Holly at fundraising@waverleycare.org or call 0131 556 9710.