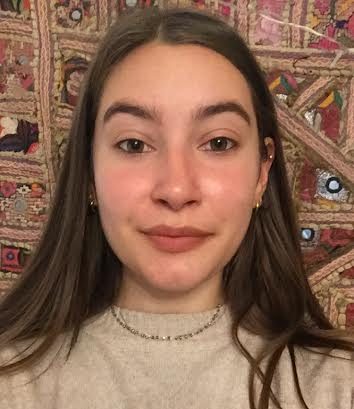 Student Placement at Waverley Care
Rebecca Frew, a MSc Health History student at the University of Strathclyde recently completed her work placement at Waverley Care. 
I was drawn to the placement offered at Waverley Care because I am dedicated to promoting healthcare equality in Scotland. Specifically, I am interested in working to better understand the obstacles impeding healthcare equality and the stigma surrounding isolating health issues like HIV. My past and current historical research at university has paid particular attention to toxic masculinity and 'deviant' female sexuality, and their mental health implications. I am committed to confronting areas of gender and mental health inequality in our healthcare system and promoting policy reform through an intersectional lens.
My core value of striving to enforce positive social change has encouraged me to pursue a future career in women's health policy and advocacy. I want to help create a fairer world free from inequality and gender discrimination. I firmly believe that in order to make this world a reality, the sexual education of young people must be redressed in order to challenge the development of misogynistic attitudes and behaviours that sustain women's inequality. Thus, I knew working with an inclusive and forward-thinking charity that incorporates relationship and sexual health education (RSHE) into its mission would be indispensable to my professional development. The work placement with Waverley Care has been constitutive to blending my academic knowledge with the necessary professional experience in preparation for my future career.
During my placement, I conducted a preliminary research project for Waverley Care which sought to explore education practitioner perceptions of including boys (including trans boys) in RSHE. The project is connected to the RSHE that Waverley Care provides to groups within schools and the wider community via its Wave Highland service. The project I conducted sought to identity gaps that will potentially inform future research priorities for the charity. The project involved generating a survey along with promotional content for social media and a launch email for professional networks, with assistance from the Waverley Care Communications Team. In addition, I analysed the survey data and presented its finding in a clear and concise report, drawing particular attention to education practitioner's suggestions for how future RSHE programmes can be improved.
I take particular pride in being a creative thinker who is able to integrate originality into my academic work. Therefore, I thoroughly enjoyed being able to use my imaginative insights and intuition to guide this research project. The placement offered me an opportunity to work on my project planning skills with the support of a multidisciplinary team which I have not had the opportunity to develop before. I have emerged from this placement a more confident and experienced professional with the transferrable skills that will stand me in good stead for my future career in policy and advocacy.