Greater Glasgow and Clyde
All of our services are available on self-referral and are confidential. We will never share your information without your consent. Choose from the options below to find out more about the services we offer.
Dried blood spot testing
Waverley Care offers free and confidential dried blood test testing for HIV and hepatitis B and C.
This type of test requires a tiny drop of blood from your finger to be rubbed on a sample card. The sample card is sent to a lab to be tested, with the test results taking between 2 and 3 weeks to come back.
Read more about dried blood spot testing here.
Back to top
One to one support
If you are living with HIV and need support, our Health Improvement Coordinators can work with you to develop a support plan to best meet your needs.
Our services are completely confidential and flexible to your needs. We can arrange an appointment over the phone, online or meet you somewhere that is comfortable for you.
What to expect
One to one support can help you with:
Coping with a new diagnosis,
Understanding and accessing treatment,
Improving mental health and wellbeing,
Attending appointments and talking to your doctor,
Telling your family, friends or colleagues about your HIV status.
As well as offering emotional support, our Health Improvement Coordinators can offer practical support like attending medical appointments and can signpost to other organisations that may be able to help with a specific issue, such as homelessness or support accessing benefits.
Back to top
Hepatitis C support
If you have tested positive for hepatitis C, we can provide one to one support to help you come to terms with the diagnosis and access treatment and care.
Hepatitis C is now completely curable and people who take treatment are able to clear hepatitis C in as little as 8 weeks with minimal side effects.
If you have tested positive for hepatitis C in the past but were unable to access or tolerate treatment back then, it is not too late. Hepatitis C treatment has changed dramatically and we can support you to get back in touch with the NHS services to access treatment.
Our support services
Through one to one services, our hepatitis C team can support you with the following:
Coping with diagnosis,
Understanding and accessing treatment,
Attending appointments,
Talking to family, friends and others about hepatitis C,
Taking care of your physical health and wellbeing during and after treatment,
Signposting to other services, such as housing, money management, addiction support, immigration and asylum services.
Back to top
African health services
Our community-based services aim to raise awareness of HIV in Black-African communities, focusing on promoting good sexual health, getting people tested and preventing HIV transmission.
For people living with HIV, we provide a range of support services to help you in whatever ways you need.
Find out more about our work with African communities.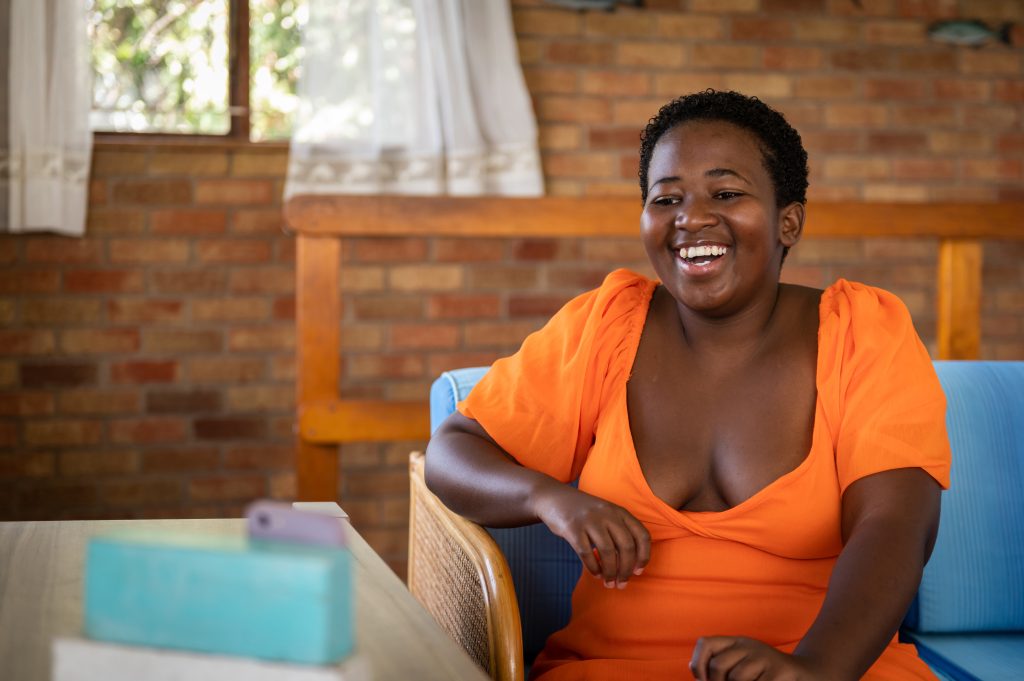 One to one support
Our confidential and non-judgemental one to one services for African communities are designed to help people living with HIV enjoy good health and wellbeing.
We can provide advice and support with issues such as:
Talking to partners,
Accessing treatment,
Attending appointments related to HIV treatment and care or sexual health,
Challenging stigma or discussing faith and HIV,
Signposting to help with things like immigration questions.
Group support
We run the following groups in Glasgow:
Our health and wellbeing group runs every other month and is led by service users. The group have previously discussed physical health, confidence with partners, sharing your HIV status with others and motivation.
Our mums and tots group supports people living with HIV who have just had a baby.  The group aims to improve confidence in formula feeding and encourages participants to offer peer support to one another.
HIV prevention
If you are worried about your HIV risk our support services can provide you with:
Information and advice on HIV,
Information and access to PrEP,
Access to confidential, community-based HIV testing.
Sexual health
Alongside HIV-specific prevention work, we also work to promote good sexual health. We can provide information, advice and support around a range of issues including:
Accessing free condoms from local venues,
Accessing local sexual health services and testing for sexually transmitted infections,
Talking to your partner about condom use and sex,
Support with reporting domestic abuse.
If you would rather get in touch by phone, please call 0141 332 2520.
Back to top
Chinese Health Project
There are an estimated 9,000 people in Scotland living with hepatitis B, with people from the Chinese community particularly affected.
Our Chinese Health Project works with the Chinese community in Glasgow to raise awareness of hepatitis B and other blood borne viruses like HIV and hepatitis C. We also provide support to access testing, vaccination and treatment.
Our support services are available in English, Mandarin or Cantonese.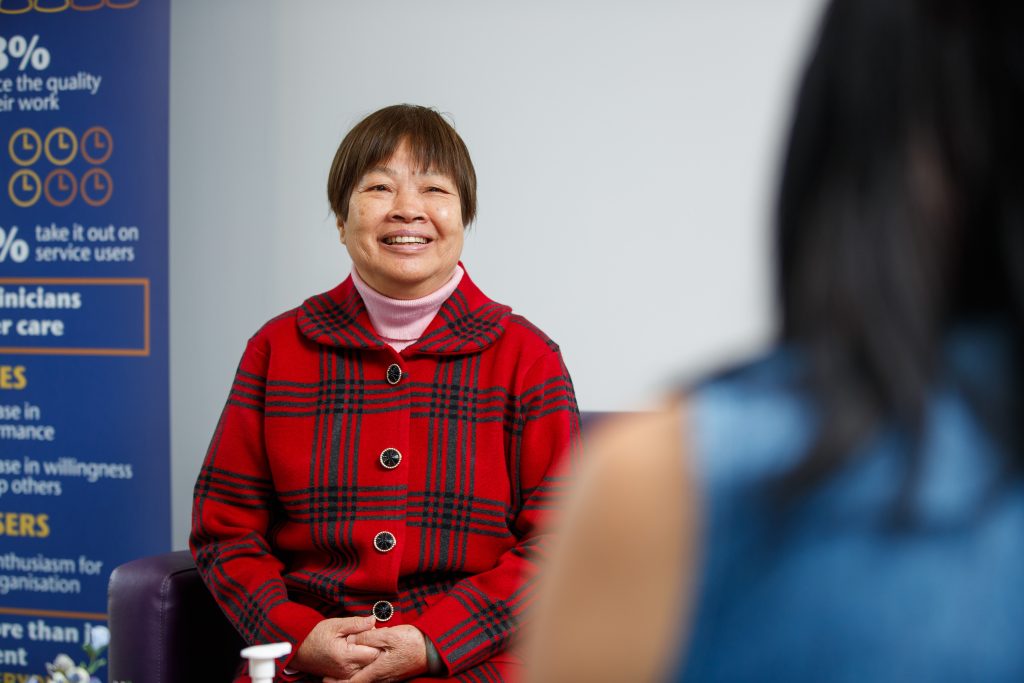 Outreach work
We provide education workshops for Chinese community groups and businesses, and at local events, covering the basics of hepatitis B.
Information, advice and support
We offer a range of support services to people living with or at risk of hepatitis B and other blood borne viruses, including confidential hepatitis B testing, treatment or vaccination, alongside testing for hepatitis C and HIV.
We can also help you access other local services that can offer support.
Health Ambassador Programme
Our Chinese Health Ambassadors are trained volunteers who meet individuals and small groups to offer information and advice about hepatitis B.
If you are interested in becoming a Chinese Health Project Ambassador, please get in touch with our Health Improvement Coordinator Benny Cheng by phone on 07596 519821 or by email at benny.cheng@waverleycare.org.
Back to top
Support for people who inject drugs
One of the main transmission routes for HIV and other blood-borne viruses is through sharing equipment when injecting drugs.
Our services are tailored to meet the specific needs of people who inject drugs and can offer practical and emotional support to stay free of HIV and hepatitis and access testing.
If you are living with HIV and/or hepatitis C, we can provide support with accessing treatment and care.
Our services
HIV, hepatitis B and hepatitis C testing,
Support to help you into assessment and treatment, and to address the practical issues that can prevent you from staying well,
Helping you to understand HIV including information about treatment,
Supporting people recently released from prison by ensuring that support networks are in place.
Peer support
At Waverley Care, we can put you in touch with one of our trained peer mentors who have lived experience of injecting drugs and can help you work through some of the challenges you may be facing in your day-to-day life.
Back to top
Free infant formula milk
To prevent the transmission of HIV to newborn babies, official guidelines recommend that people living with HIV do not breast/chestfeed and instead exclusively formula feed their babies.
However, formula milk is an expensive option that some parents struggle to afford. Commonly available powdered formulas can cost anything from £30-£60 per month depending on the brand and that's before you factor in the additional costs of bottles and sterilisers.​
To overcome this barrier, Waverley Care can provide free formula milk for babies from birth up to age one.
We provide
4 tins of formula a month for the first year of baby's life,
Free bottles and sterilising equipment,
Flexible collection and delivery options,
Free and confidential support services.
How to access
If you are living with HIV and are pregnant, speak to your HIV specialist nurse about a referral or get in touch with us for information and advice.
Back to top