Waverley Care was delighted to be chosen as Charity of the Year partner at The Edinburgh Playhouse in 2022.
As the year-long partnership concludes, we are thrilled to announce that The Edinburgh Playhouse raised an impressive £11,916.39 in aid of Waverley Care! We want to say a big thank you to their team for the amazing support in helping us make a difference for people affected by HIV and hepatitis C in Scotland. Their fundraising and awareness efforts, engaging thousands of audience members, contribute to Scotland's goal of zero new HIV transmission by 2030!
Working with Waverley Care over the last year has been an absolute privilege. The team show such dedication and love for what they do, and it is admirable to see the impact they have made across Scotland, smashing the stigma around HIV. With their passion and drive, I have no doubt they will get to zero by 2030. We are so honoured to have been a small part of their journey.
Claire McCarragher
Edinburgh Kiltwalk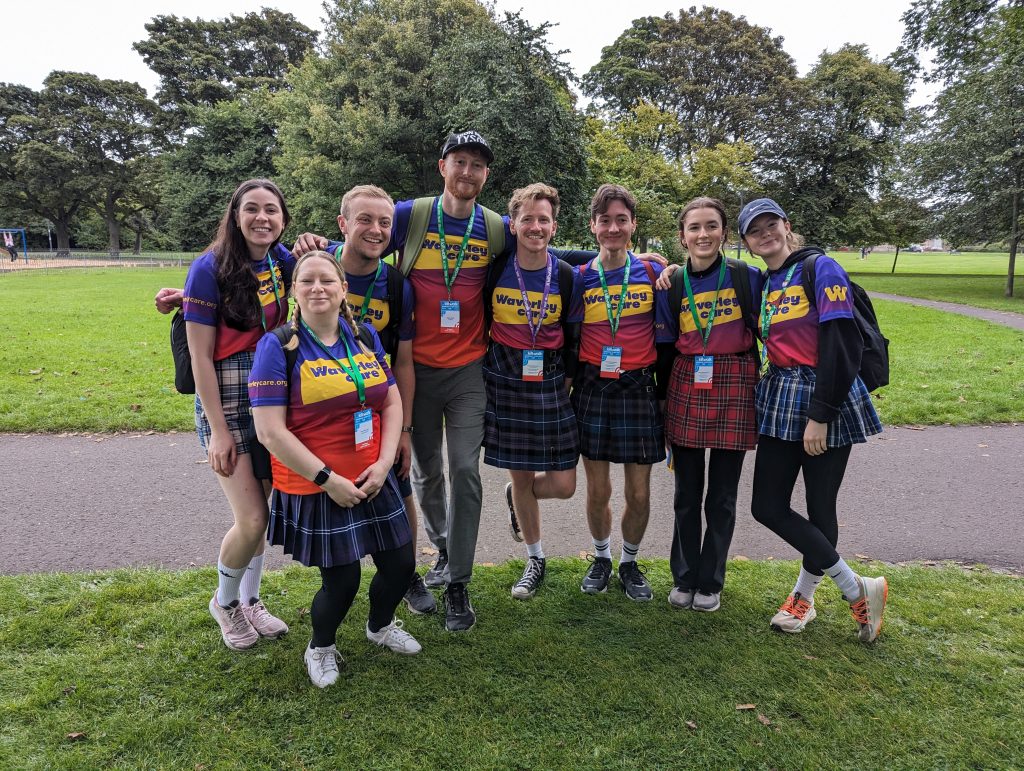 On September 17th, 17 members of The Edinburgh Playhouse team embraced the enormous challenge of walking 21 miles in The Kiltwalk for Waverley Care. Even though it was raining, and their feet were sore, they managed to raise an incredible £2,667. We're absolutely thrilled and proud of their fantastic efforts. A heartfelt thank you for supporting people affected by HIV all across Scotland.
Inflatable 5K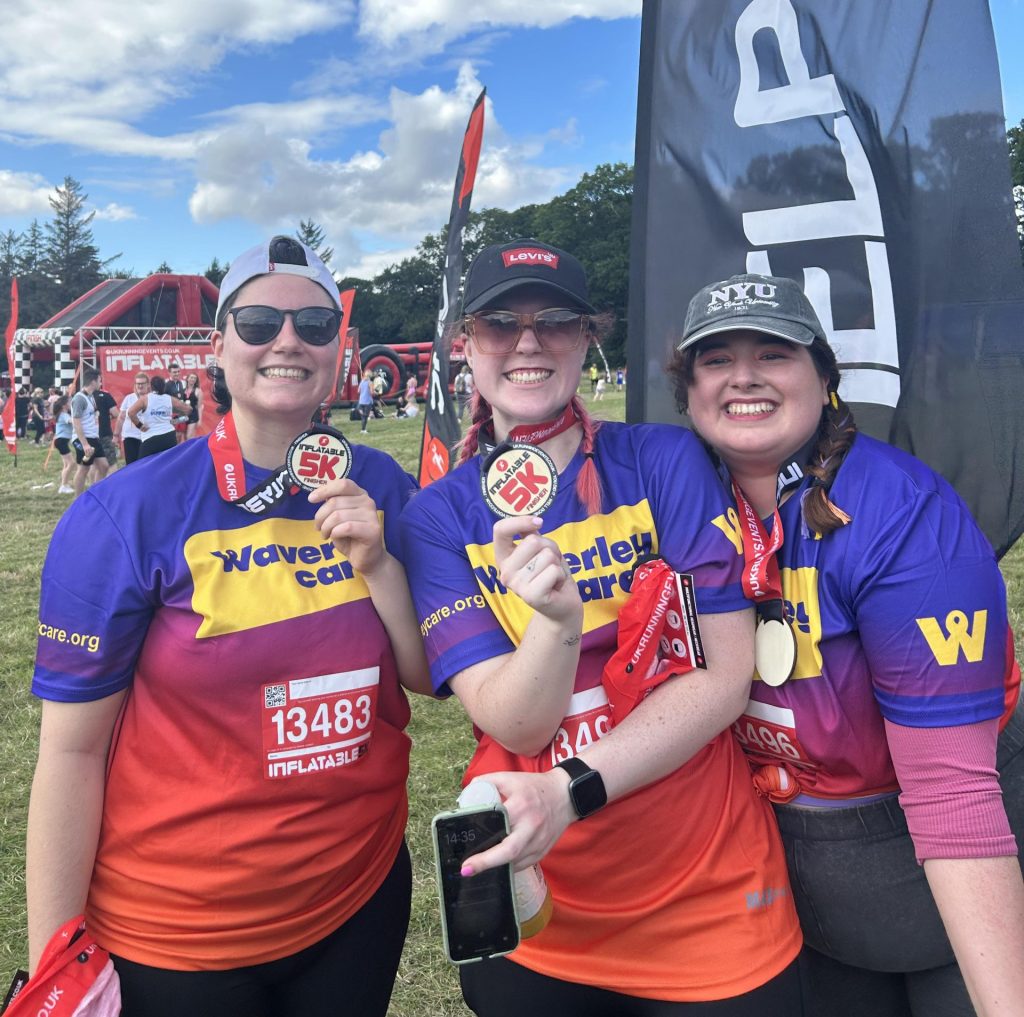 On September 9th, Jenni, Chiara, and Becca from The Playhouse's Front of House team had a blast participating in the Inflatable 5K Challenge at Hopetoun House. They not only had loads of fun under the glorious sunshine but also managed to raise an impressive £250. What's even better, they helped spread the word about our new #GetToZero campaign. A heartfelt thank you for their efforts in raising much-needed funds to reach zero new HIV transmission in Scotland by 2030!
HIV and Hepatitis C Education Evening
To celebrate the success of our partnership, we organised an information session about HIV and hepatitis C for The Playhouse staff. This session, presented by our Development Manager, Oliver, and our Policy and Campaigns Officer, Anna, covered various topics, including the history and current status of HIV, how their fundraising aids Waverley Care's efforts and our #GetToZero campaign.
If your workplace or community group is interested in learning more about HIV and hepatitis C, please don't hesitate to reach out to holly.giles@waverleycare.org for further information.
We would like to say a huge thank you to The Edinburgh Playhouse for all their efforts – we have loved working with The Playhouse and wish them all the best as they support three new fantastic charities in 2023-2024.
It was such an informative night getting to hear about the history of Waverley Care and what our donations enable them to do. We also got to hear real stories of people living with HIV, which really shows how much this charity can help someone. Sadly, there is still negative stigma surrounding HIV, but with presentations like this, Waverley Care really bring people's pre-conceived ideas into the 21st century. Well done Waverley Care!
Ben Lang
Get involved!
If your theatre, venue, or production would like to support Waverley Care, please get in touch with Siobhan Cameron, Fundraising Assistant, at siobhan.cameron@waverleycare.org or 07719043748 for more information.