The launch of Fire Island IPA
Our new partners at the Edinburgh Art Festival (EAF) host their launch party at the iconic Biscuit Factory today, followed by the debut of our collaboration with the festival and Bellfield Brewery – our very own alcohol-free Fire Island IPA.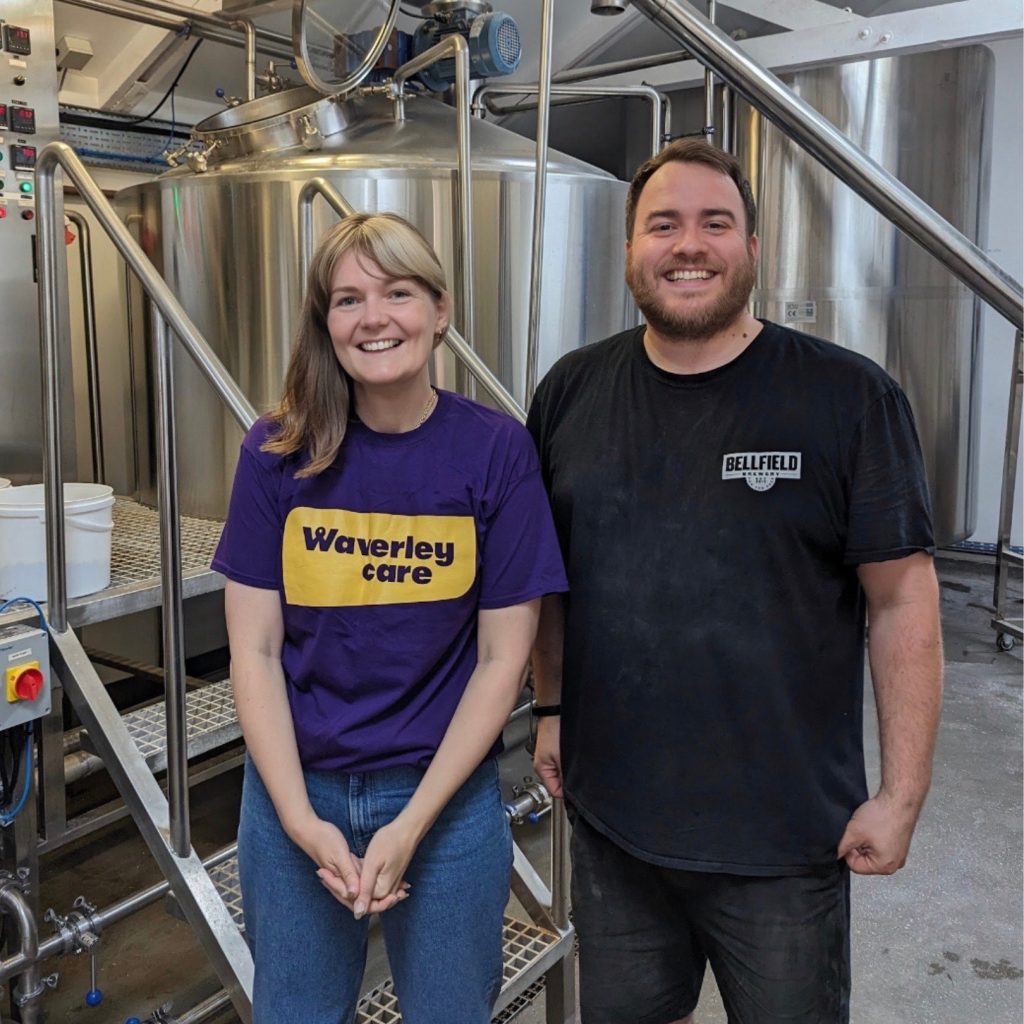 Discover Fire Island IPA
Fire Island IPA is an American Red IPA specially crafted to be alcohol-free (0.5%) and gluten-free. Named after the renowned Edinburgh gay nightclub, Fire Island flaunts a fiery red/orange colour derived from caramelised and roasted malts. Its rich malty profile carries notes of toasted bread, biscuit and caramel.
Oats and maize provide a high proportion of gluten free fermentables, adding add body and balancing out the assertive hop bitterness of 'El Dorado' and 'Citra' – two hop varieties grown on the West Coast of the USA. These hops bring flavours of citrus, tropical fruit and piney/resinous back notes.
Fire Island has been fermented with a specialised yeast strain allowing to limit any alcohol production and so keeping the ABV below 0.5%.
And the exciting part – for every single can of Fire Island IPA sold, 10p will be donated to Waverley Care! It's thanks to this incredible support that we are able to provide life-changing services to people living with HIV and get one step closer to Scotland with no new HIV transmissions.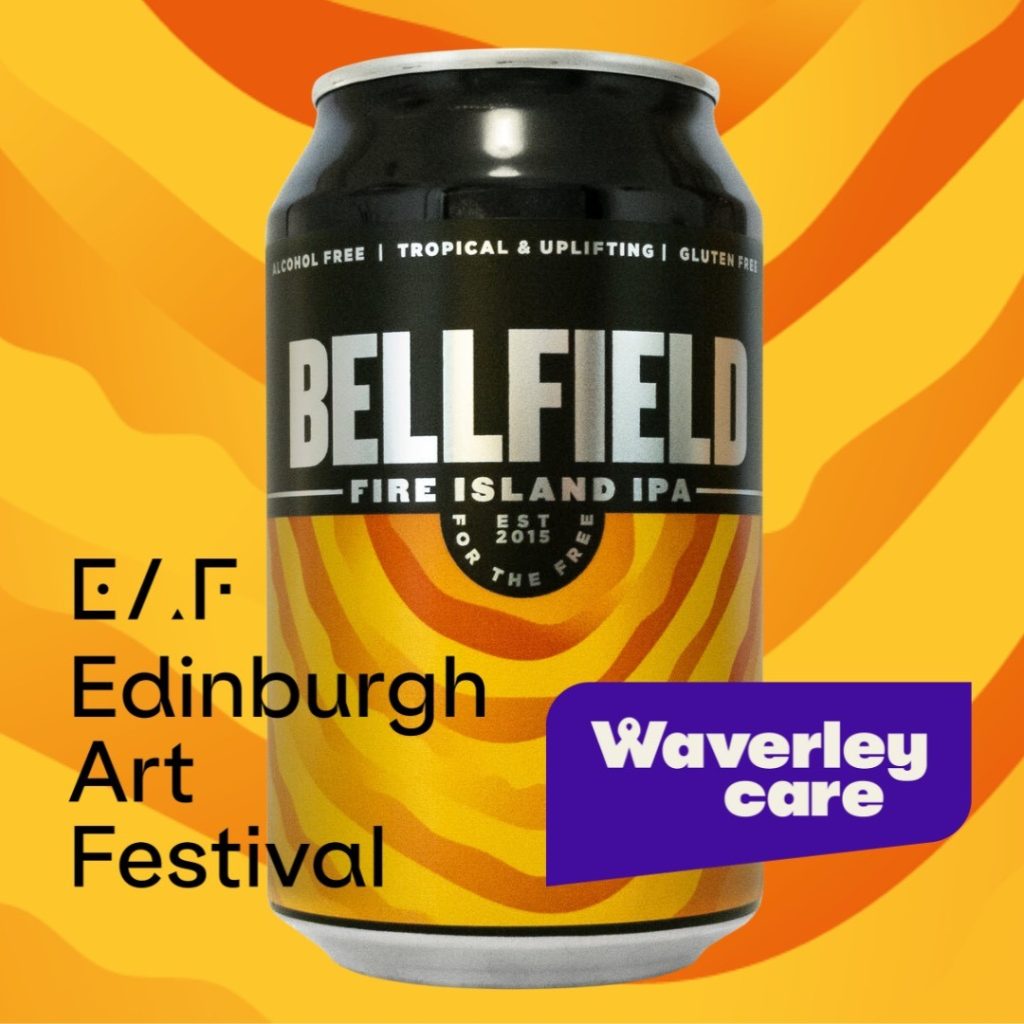 And why Fire Island?
Fire Island IPA is not just a beer – it is a tribute to the club which played a pivotal role in Scottish nightlife and LGBTQ+ history. Known as one of the city's largest gay venues, Fire Island opened its doors on Edinburgh's Princes Street in the late 70s. Fire Island holds a significant place in the history of Scottish nightlife and the LGBTQ+ community and its impact continues to be celebrated and remembered fondly.
Renowned as one of the largest gay venues in the city, and reportedly visited by celebrities including The Village People, Eartha Kitt and Divine, the club was one of the first in Scotland where DJs mixed their own tracks as opposed to just announcing them. It had a devoted following as this article in Edinburgh Live explains.
The heyday of the club coincided with the first case of HIV being reported in the UK, an event that ushered in years of fear, stigma, and misinformation around HIV and those living with it.
Thanks to the advances in HIV treatment over the years, someone living with HIV on effective treatment can't pass it on through sex and can go on to live a full and healthy life. This means that we could reach a point where there are no new transmissions of HIV. However, the stigma and misinformation around HIV persist, and to this day, people living with HIV still carry the burden of decades of discrimination and misinformation about the condition. It is this stigma and fear of an HIV diagnosis that continue to prevent many people at risk from getting tested and knowing their status.
Donations to Waverley Care
Our incredible partners at Bellfield Brewery will generously donate 50p from every pint and 10p from every can sold to Waverley Care. This support not only enables us to maintain our commitment to supporting anyone in Scotland who is living with or affected by HIV or hepatitis, but also empowers us to carry out essential work in our mission to help Scotland #GetToZero new HIV transmissions by 2030!
About Edinburgh Art Festival (EAF)
Edinburgh Art Festival is the UK's largest annual festival of visual art and returns from 11 – 27 August 2023. Founded in 2004, EAF works with local and international partners to present an ambitious and meaningful programme of exhibitions, events and projects across the city. Since its beginnings, the festival has featured exhibitions including international and UK artists at a pivotal point in their career alongside the best emerging talent, major survey exhibitions of historic figures, and a programme of newly commissioned artworks that respond to historic sites in the city. Find out more at edinburghartfestival.com.