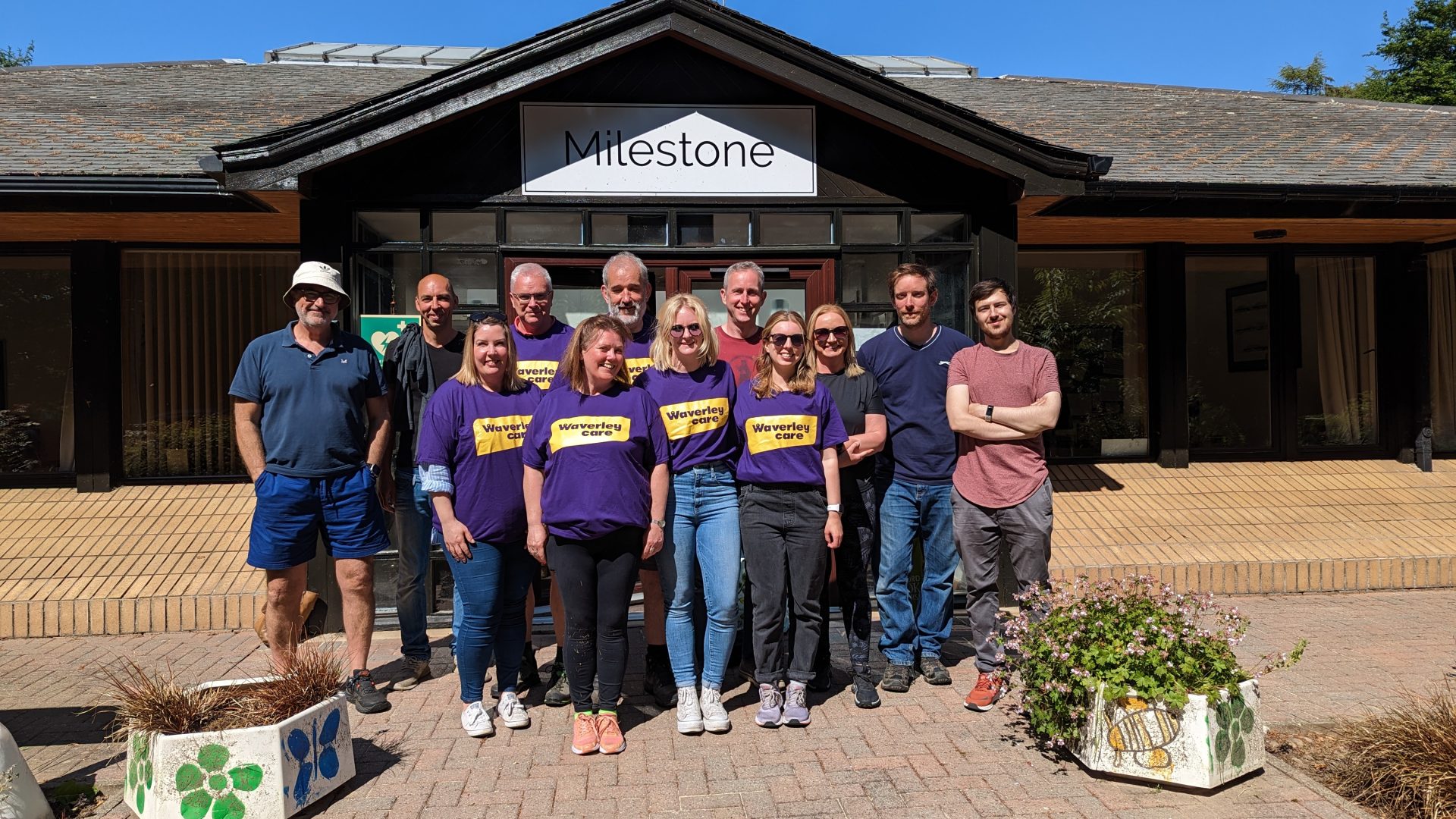 Criterion volunteers at Milestone House
On the 6th of June, we welcomed our wonderful partners Criterion to Milestone House to help maintain our garden areas.
We are so grateful to Criterion volunteering their time to help us give the Milestone grounds a fresh new look in time for the sunny weather.
We have been lucky enough to work with Criterion since 2019 and since then they have raised over £30,000 for Waverley Care. This has been monumental in helping us launch our new brand and website to help raise our profile and support more people around Scotland.
Alongside their amazing volunteering at Milestone and the Edinburgh Fringe Festival, the Criterion team have also participated in a number of exciting sponsored challenges for us, including a 176-mile cycle from Newcastle to Edinburgh and The Kiltwalk. They are also set to embark on yet another ambitious challenge for us by walking and cycling the length of Hadrians Wall in July. We can't wait to hear all about it!
Thank you so much to Criterion for their ongoing support.
Would like to get involved?
If your workplace would like to get involved in our volunteering opportunities, contact Holly at fundraising@waverleycare.org.
Email us