The Fast-Track Cities Initiative is a partnership between cities and organisations around the world.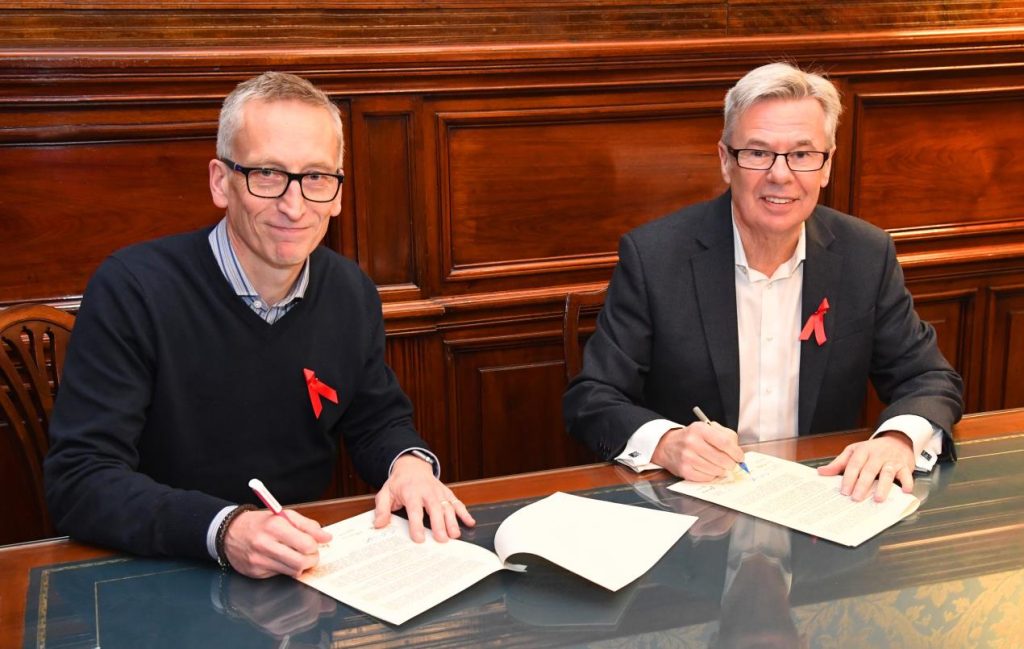 About Fast-Track Cities
The Fast-Track Cities Initiative is a partnership between cities around the world and the International Association of Providers of AIDS Care, the Joint United Nations Programme on HIV/AIDS, the United Nations Human Settlements Programme and the city of Paris.
To become a Fast-Track City, city leaders must sign the Paris Declaration on Fast-Track Cities: Ending the AIDS Epidemic, pledging to end HIV transmissions by 2030 by accelerating their HIV responses and reaching the declaration's ambitious targets.
Find out more about the Fast-Track Cities Initiative on their website.
What are the targets?
Cities that sign the Paris Declaration commit to the following targets:
95% of people living with HIV know their status.
95% of people who are HIV-positive are on antiretroviral therapy (ART).
95% of people on ART have a suppressed viral load.
The declaration also includes a target of zero stigma and discrimination against people living with HIV.
Why focus on cities?
Compared to rural areas, people living in cities have a much higher risk of contracting HIV. This is due to factors such as migration, social inequality, population size and unemployment. Cities have also historically taken the lead on responses to the HIV/AIDS epidemic as they have been better equipped to deal with complex health problems.
The involvement of cities is central to the delivery of the commitments set out in the Paris Declaration, and to address the disparities in access to basic health and social services that continue to exist.