Since 2002, MAC has donated over £800,000 to Waverley Care from the sale of their Viva Glam lipsticks.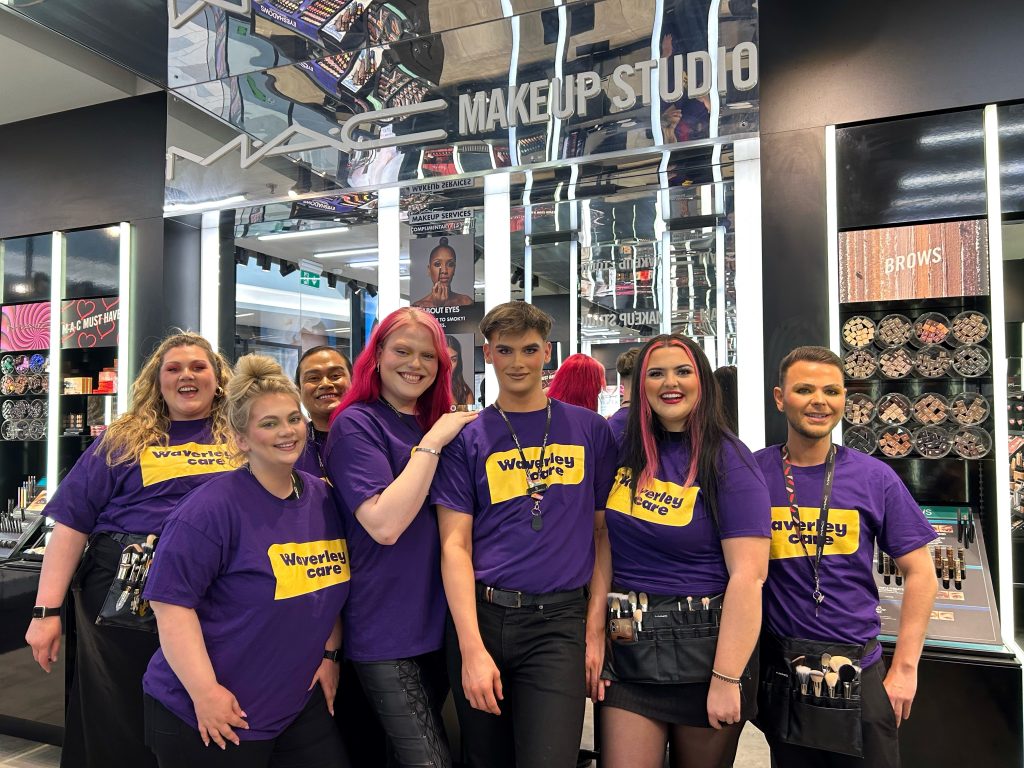 Viva Glam is MAC Cosmetics' charitable campaign that was founded in 1994 to raise money and awareness for HIV at a time when the pandemic was dramatically affecting fashion communities, as well as the wider world.
Your donations in store, or through the purchase of Viva Glam lipsticks, will help Waverley Care be there for anyone in Scotland affected by HIV.
It's amazing that MAC can help support people affected by HIV and make a huge impact on their lives. It really helps define our 'change your lipstick, change a life' motto.
Steph and Gaga, MAC Aberdeen
By providing your details you agree to our Privacy Policy. We will use your data to process your donation, claim Gift Aid and keep you up to date with the work of Waverley Care.
You can update your details and contact preferences at any time.