We are recruiting volunteer bucket shakers for this year's Fringe, and we would love as many people to get involved as possible.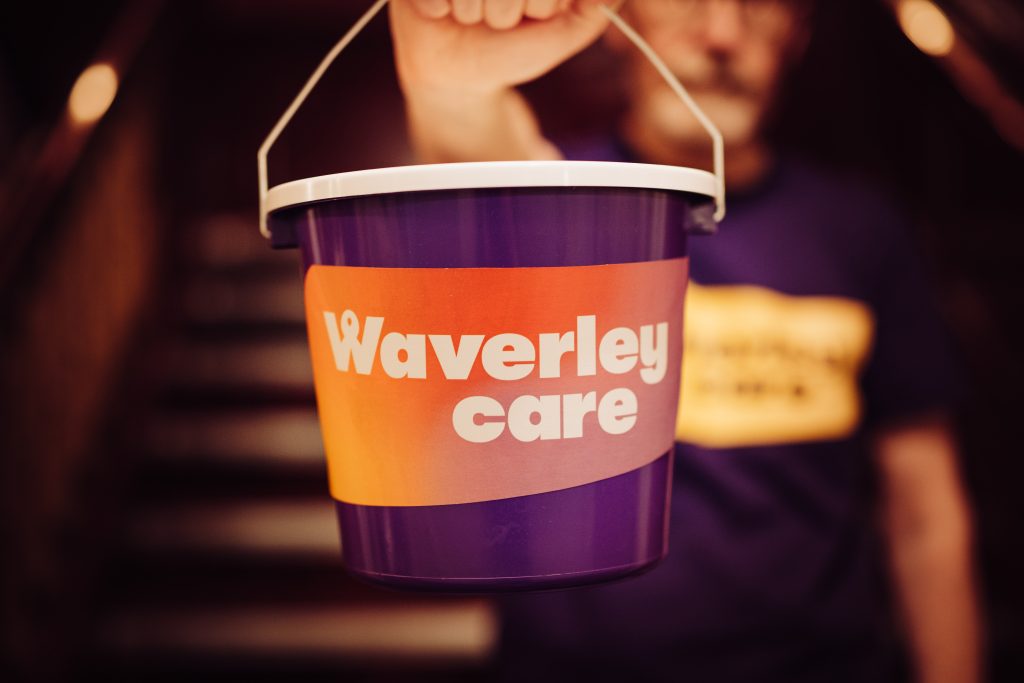 We're proud to be the charity partner of The Pleasance and we'll be spending August bucket shaking at the Courtyard, collecting donations from generous audience members.  
You'll meet new people, get a free Waverley Care t-shirt, have access to shows at The Pleasance and you'll be raising money to help Scotland achieve zero HIV transmissions by 2030.  
No experience in volunteering or bucket shaking is necessary as we provide full training. Just come along with enthusiasm and a great attitude.
We need amazing volunteers this year more than ever, so bring your friends, your family, your colleagues or anyone you know who'd be interested!  
By providing your details you agree to our Privacy Policy. We will use your data to track your volunteering and keep you up to date with the work of Waverley Care.
If you'd prefer to sign-up by telephone, please call us on 0131 556 9710.