The theatre community has historically played a vital role in fundraising campaigns to support the awareness of and research into HIV, and we are passionate about continuing this important legacy.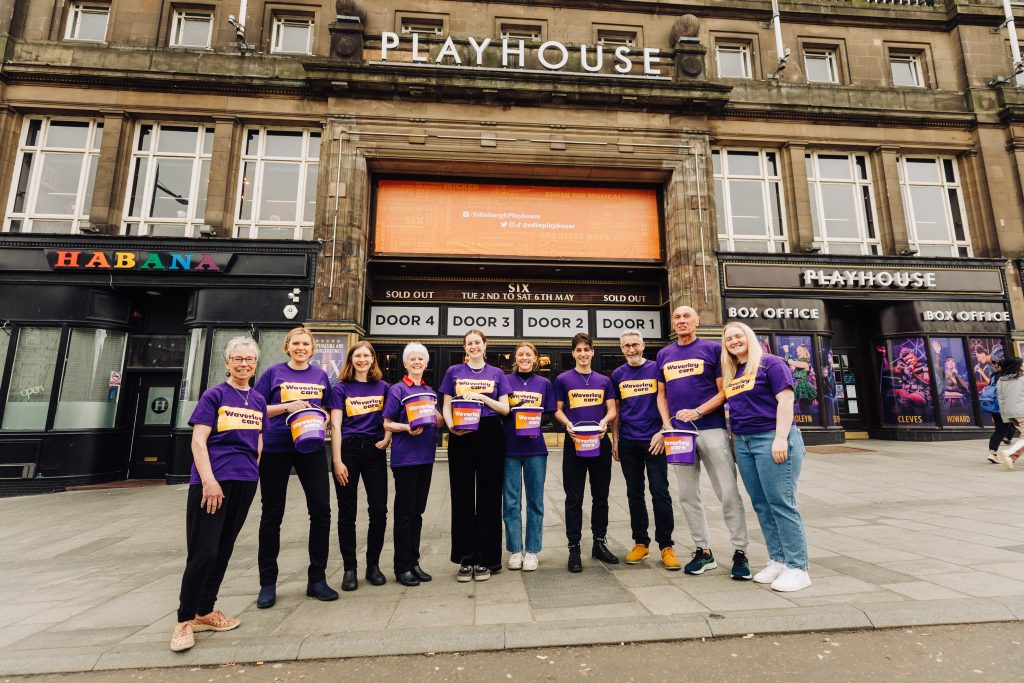 Make us your charity of the year
Waverley Care were delighted to be selected as one of three Charity of the Year partners at the Edinburgh Playhouse in 2022.
This partnership enabled us to reach large audiences to raise awareness about support, prevention and treatment for HIV and generated a transformational amount of donations.
As an inclusive theatre we want to use our platform to help Waverley Care smash stigma and make a better world for those living with HIV or hepatitis.
Claire McCarragher, Edinburgh Playhouse Assistant Customer Experience Manager
By making us your charity of the year, you ensure that we are visible and that we can continue to support the people who need us most.
We can support you by
Offering training and information sessions for your staff alongside information and posters about HIV and hepatitis.
Providing fundraising materials such as t-shirts, collection tins and various donation methods such as text-to-donate stickers, QR codes and leaflets.
Promoting your show and fundraising efforts on social media.
You can support us by
Providing an announcement about Waverley Care from the stage. We've found that a stage announcement at the end of the performance can generate 10 times more donations from audience members.
Including an information section about Waverley Care in your theatre guide or show programme to signpost to our services and show the impact of donations from your audience.
Offering a variety of donation methods for your audiences. This could be through QR codes and text-to-donate codes spread around your venue, on your social media or in your programme, or through some classic bucket shaking and collection tins.
Through bucket collections, shout outs from stage and posting on our social media platforms, we have helped to raise just under £10,000 for Waverley Care in 9 months.
Edinburgh Playhouse
Our theatre partnerships
We have been working alongside Bare Productions on their upcoming production of RENT at this year's Edinburgh Fringe. We have been delighted to get involved in bringing their show to life and spreading awareness about the reality of living with HIV today to their audience and company members. Through this partnership, we have also been able to add a fundraising element to their production by hosting joint fundraising events. 
Fundraise with us
We're enthusiastic about fundraising with all production companies, theatre groups or venues, no matter how large or small. Get in touch if you would be interested in working with us.
Get in touch